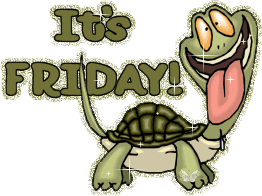 and
Check out Half Past Kissin' Time's Friday Fragments meme too!
Do you know how hard it is to create a navigation tool bar?
Well it is very HARD!!! at least for me!
But I did it!!!!

"Greenlava" from "BLOGGER SENTRAL"
He has the BEST tutorials EVER!!!

Thanks to him I created my new navigation toolbar with drop-down menu
It's so COOL!




Remember this photo
ok if you don't!

click

here
and if you do well just keep reading =)
George G. Smith Jr. from Crocs Blog send me this lovely gift
I got them in the mail on Tuesday
What a wonderful addition to my little man's CROCS collection!
They are perfect for Winter and they are waterproof! How cool are they?
I just love them!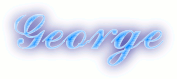 THEY ARE PERFECT FOR HIS ACTIVE LIFE!!!!

Happy Baby all the time,Yeah right!!!
My Little Man is 20 Months and he is driving me crazy, Yes LOCA!!! He is addicted to the pacifier "Mute Button"
Today I wasn't able to find his mute button and he was going insane. Finally I found the darn thing and saw that now his biting his pacifier.
Oh boy that can be dangerous!!

so I went to WallyLand Wal-Mart and bought 6 packages, you know! to have some for backup at all times. Seriously his addiction is CRAZY, I need tips on how to start taking it away so if you have any suggestions please share, I will appreciate it!

TODAY MY MOM TOOK MY KIDDOS FOR THE WHOLE WEEKEND,
YES ALL OF 3!!!
BLESS HER HEART!!!
So tomorrow Mr. Big and I are going to the movies to watch "Paranormal Activity" and see all the eek eek all the people are talking about!!
Some people say that is very scary and other say that is funny. I will have my own opinion tomorrow!
I looking forward to spend some quality time with my Hubby...