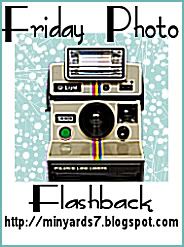 Alicia
is hosting Friday Photo Flashback again. This is your chance to give a shoutout to the past. To showcase some of your favorite photos, or most embarrassing ones, or whatever! So join up with us today!
I have a very special and old picture I am proud to show it to you today!
This photograph it was taken back 1934 in San Fernando, Tamaulipas MEXICO
That Man standing there is my Great-Grandfather and the Grandfather of my Mother.
His name was Baltazar Garcia Garza and he moved to San Fernando back in 1891 from Malaga, Spain with his parents. He was one of the richest person in that town. His Hacienda was located behind the church. When I was little I remember visiting that amazing place, I never met him but I did met my Great-Grandmother Florencia Guerrero de Garcia she died when I was seven. My mother was born in that town and she tells me many many amazing stories.
Back to my Great-Grandfather he was friends with the president
Porfirio Díaz
, and
Lazaro Cardenas
.
His good friend
Pancho Villa
spend many days with him in his Hacienda too! My mother is looking for a picture of my
Great~Grandfather sitting in his dining room with Pancho Villa. I hope she finds it!!!
My mother had a Beautiful life in her hometown. One day I will tell you all about my mother's stories and adventures from way back when she was little!
Now here is the pictures if you like you can click on it and see it at full sizes...