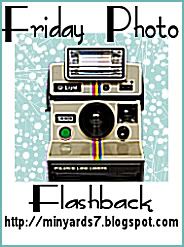 Now the following picture was taken in one of many wedding they attended back in 1968!
Yep, my parents loved to "PARTY" and they still DO,
☺
I love my Mother's Dress and Shoes ! the Hair?, I am not a Fan of it, but I guess it was a hairstyle back then. Now I totally love my Dad's Hair, he was so HANDSOME, and SEXY, RIGHT???


Did I mention that my Parents love to PARTY!!!
Here is my Mom and Dad singing in some wild back then party in 1973!
Check out my Mother's outfit and her shoes so "CHIC"
BTW on this picture my Mother was PREGNANT with my brother Leonardo
☺

My Dad is very Good with the guitar and his voice is so beautiful, I love when he sings "BOLEROS" He melts my heart♥ with his voice☺

My mother brought me these pictures last weekend, and she mention that this meme has become a Beautiful thing between US. We spend many wonderful hours talking about the pictures and stories that come with them. This Meme has become another beautiful excuse for my Mom and I to grab coffee and lunch during the week! How AWESOME is that!
I want to Thank Alicia for creating this BEAUTIFUL♥SPECIAL MEME
☺