I give credit to Daniela Worona for this diet humor I got from her DIET HUMOR WEB SITE: danworona.50megs.com
THE NUMBER ONE DIET HUMOR WEB SITE ON THE WEB!!!!
THIS DIET HUMOR COLL
ECTION IS INIMITABLE!!!
---
DIET DROPOUT HUMOR (aka ANTI-DIET HUMOR)
This post is full of HEAVY HUMOR, so sit back and laugh off some calories.

I THOUGHT TUNA WAS SOMETHING TO HOLD THE MAYONAISE TOGETHER.
MILK DOES THE BODY GOOD, BUT DANG!!! HOW MANY GALLONS DID YOUR DRINK?

I CAN SPEAK 7 LANGUAGES
(QUICHE, LASAGNA, CHOCOLATE, ENCHILADA, SUSHI, CHOW MEIN, and MOUSSAKA)

SEVEN DAYS WITHOUT CHOCOLATE MAKES ONE WEAK.




I HAVE A WEIGHT PROBLEM.
(I CAN'T WAIT TO EAT!!!)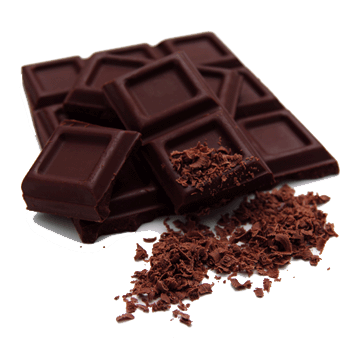 THERE'S NO C
HO
COLATE IN HELL
THAT'S WHY IT'S HELL.

The fat lady PUNTIFICATED, "I diet religiously... I PREY on SUNDAES."

HARD WORK HAS A FUTURE PAYOFF.
LAZINESS PAYS OFF NOW!

WHAT'S THE DIFFERENCE BETWEEN A BOYFRIEND AND A HUSBAND?
--ABOUT 30 POUNDS.

DID YOU HEAR ABOUT THE FAMISHED DIETER WHO WAS A VORACIOUS READER?
SHE DEVOURED HER DIET BOOK IN ONE SITTING.

MONDAY + SUNDAE = FUNDAY


I AM ALREADY FOUR YEARS AHEAD ON MY DAILY FAT ALLOWANCE. I'M LOOKING FOR SKINNY PEOPLE TO SEE IF I CAN BORROW THEIRS.

GLUTTON: ONE WHO DIGS HIS GRAVE WITH HIS TEETH.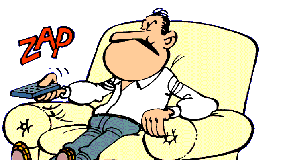 STEP AEROBICS: On, off, on, off, on, off, on, off.
TALK ABOUT GOING NOWHERE FAST.

I HAVE THE BODY OF A GOD
...BUDDHA

BEWARE OF THE FULL MOON!!!: PEOPLE DO SUICIDAL THINGS WHEN THERE IS A FULL MOON, LIKE START DIETS.


I do have GAINFUL EMPLOYMENT!!! I work in a doughnut shop, and I've gained forty pounds.
--Daniel Worona "Rara Avis."
SOME DO RICHARD SIMMONS, SOME DO JANE FONDA, I DO SARA LEE.
THOINK THIN! THOINK THIN!
THE ONLY THING STOPPING ME FROM GOING TO THE GYM IS THE DOOR.

I am a DEEP THINKER.
I think about a deep-dish of ice cream.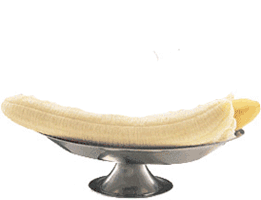 I think about a deep-dish pizza.


He's watching his weight...watching it go up.

Vanity plate: ICU812 (I see you ate one too.)

I'LL DO ANYTHING TO LOSE WEIGHT...
EXCEPT DIET AND EXERCISE.



IF YOU GAIN FIVE POUNDS, IT'S WATER.
IF YOU LOSE FIVE POUNDS, IT'S FAT!!!


I AM ON A LOW-CARB DIET.
WHENEVER I FEEL LOW, I EAT CARBS.
THE ELVIS DIET "A KILER DIET": Eat anything and everything you like, and get really, really fat. Thank you very much.
Not recommended by the AMA, but who cares!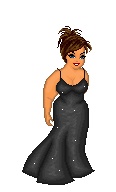 I AM A BIG WOMAN AND I L
OVE IT! IT TAKES A BIG BODY TO CONTAIN ALL THIS FABULOUSNESS.
The above DIET humor in not meant to offend or put anyone down SO PLEASE do NOT take any of the DIET HUMOR personally.
If you do, then you need to LIGHTEN UP! (Get it?)

AND DO NOT FORGET:

1. YOU ARE WHAT YOU EAT. EAT ONLY RICH FOODS.

2. A BALANCED DIET IS A COOKIE IN EACH HAND.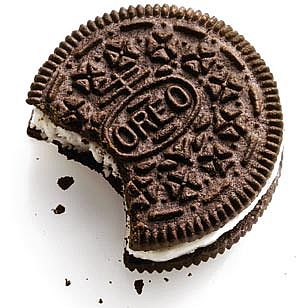 3. BROKEN COOKIES ARE CALORIE-FREE BECAUSE ALL OF THE CALORIES HAVE ESCAPED.

4.

CARROT CAKE COUNTS AS A SERVING OF VEGETABLES.
5.

EAT CHOCOLATE BEFORE EACH MEAL. IT WILL TAKE THE EDGE OFF YOUR APPETITE AND YOU WILL EAT LESS.
HASTA LA PASTA, (
or HASTA LA PEPTO, whichever comes first)