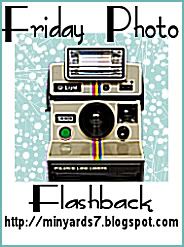 Alicia
is hosting Friday Photo Flashback again. This is your chance to give a shoutout to the past. To showcase some of your favorite photos, or most embarrassing ones, or whatever! So join up with us today!
I had Lunch with my Mother last Tuesday
and she brought me a Picture of my Father.
This picture was taken back in 1961
in Cd Madero, Tamaulipas, MX.
My father was 21 years old