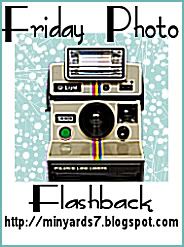 Alicia
is hosting Friday Photo Flashback again. This is your chance to give a shoutout to the past. To showcase some of your favorite photos, or most embarrassing ones, or whatever! So join up with us today!
We were @ my Mom's kitchen
and Mr. Big was being silly.
"Here are the results"