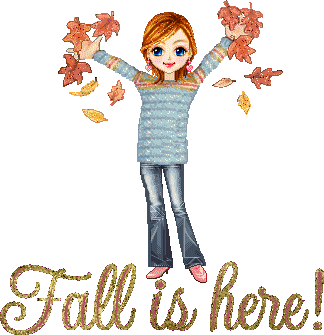 FALL = OCTOBER = FUN = HALLOWEEN = CANDY = NEXT IS NOVEMBER = PUMPKINS = PIE= FOOD = DON'T FORGET THE TURKEY = WINTER IS ALMOST HERE = DECEMBER = MORE FUN = POSADAS = MORE FOOD = XMAS = GIFTS = YEY! = SANTA CLAUS BROUGHT ME A WiiFit to lose all the WEIGHT I GAIN OVER THE HOLIDAYS!!!!!
Oh yes I LOVE HOLIDAYS!!!!
and speaking of Holidays, Do you have your
Halloween
costume ready?
Well we almost do! My little man got a really cute one but I had to return it because it was to darn small and way to hot for South TX...
and BTW speaking of costumes and
Halloween
,
George G. Smith Jr.
, the Social Media Specialist for Crocs, Inc. stopped by my Little Man's Blog "
Chasing Little Crocs
" and asked permission to use my little Green Monster's pictures on his blog and of course I said
YES!!!
Yes! take them all! He posted a teaser on his blog yesterday -->
TEASER
Oh and speaking of CROCS I order the new "
CROCBAND
" this morning I can't wait to get them I choose the red ones. They are going to be a C☺☺L addition to my little man's collection =)
and speaking of
COLLECTIONS
I got this
Award!



I have been awarded by a
n Awesome and Lovely Girl her name is
"Bobbi Janay"
she has a pretty cool blog@
"When did I go from a kid to a grown up?

"
I need to pass this AWARD to Diez AWESOME and LOVELY Ladies and they have to say 10 things about themselves.
My DIEZ ♥Ladies buttons:
My Diez things about me:
1♥ I depend on Firefox spell check to correct my English.
2♥ I started to learn English when I was 15 yrs. old and still learning.
3♥ I went to 11 different High Schools.
4♥ I hate chocolate j/k but I am allergic to it! =(
5♥ I have OCD and may be ADD too.
6♥ I got my driving license when I turned 28.
7♥ I am obsessed with bright colors.
8♥ I change my cell phone number every 3 or 4 months
and its time to change it again, LOL
9♥ I am addicted to FB, Tweeter, and Bloggyland of course.
10♥ I don't like HALLOWEEN, seriously, no really, I am not kidding, see I am not LOL....


Did you know that I was so cute when I was little =)
Well I have proof . Here is my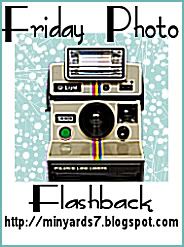 Look at me with my pretty red outfit on Christmas Eve!
From left to right: Me, Brother Hector, Sister Dyna, Cousin Roxanne, and Brother Leo with his favorite airplane!
OK now because that picture made me smile I am going to share with you my
This video is HILARIOUS!
Tim Hawkins-My favorite Bible verse
so did you liked the video?, did it made you smile?, good!!
Now look at my Pretty Pink Angel
She makes me smile every day. BTW she lost her second front tooth, now she whistles funny. LOL!!!
and you know who makes me smile too?, My Little Man.
remember this photo?
Well I took it way back who knows when in some restaurant that I don't recall the name of it at this time because its 3:54am and I am very tired so my brain is not working... Anyways,
I love this picture and I was so lucky to be the winner of a High-gloss 18x24" Digitally Printed Poster on one of my favorite blogs
"

STAY AT HOME MOM
"
I got the poster a couple of days ago, and its
AWESOME

SUE

Guess what?
I changed my hair style again and
I LOVE IT!


Now is very very short and more RED...




so my