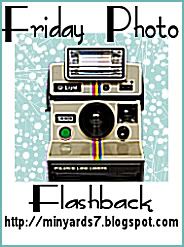 Alicia
is hosting Friday Photo Flashback again. This is your chance to give a shoutout to the past. To showcase some of your favorite photos, or most embarrassing ones, or whatever! So join up with us today!
Hello! Glad to be back!!!
Well here is a picture of me on the wedding of my uncle
Tomás
from left to right my sister
Dyna
, Sra. Marta (family friend), and Me
What a remember for that wedding is that I dance all night long with my parents! and my hair duo lasted all night too!
I will never forget that wedding it was full of love!!!
BTW my uncle Tomás and aunt Mary still marry!
25 years today!!!(I will try to get a pic of them for next week)