My Beautiful friends, Kathy over at
Blessed Beyond Imagination
and Alicia at
More Than Words
did this cute
ABC
list about themself! I enjoy reading these on other people's blogs, so I thought I would participate in this one too! If you want to join in on the fun, go for it!! Let me know if you do, so this way I can go and read yours!
A

ge: 30 plus 1 plus 1 plus 1 plus 1 plus 1 minus some


B

ed Size: King


C

hore You Hate: Cleaning my kids closet!


D

ogs or Cats: NONE for right now! but I had 8 dogs when I was little


E

ssential Start Your Day Item: Coffee with my Almond Creamer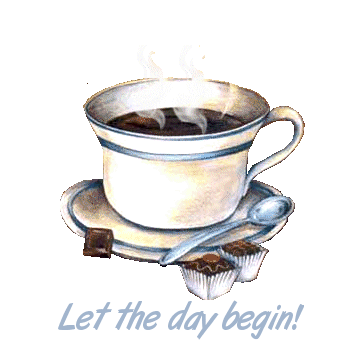 F

avorite Color: GREEN on my clothing,
RED on the kitchen & laundry room
&
YELLOW on my laptop !

G
old or Silver: Gold


H
eight: 5'5


I
nstruments You've Played: NONE ~ I rather Dance

J
ob Title: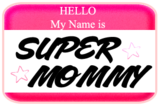 K
id(s): Jesús, Angela, and Guillermo

L
oud or Quiet: MUCHO RUIDO
☺


M
arried? How long: 9 years, 8months, & 15days & still counting...


N
icknames: Ma, Mami, Baby, Chio, Beba, Rosy, Rosita, Esme &

MamiPicture
O
vernight Hospital Stay: When I had my 3 babies!


P
et Peeve: Motor Mouths (distracted drivers talking on cell phones)


Q
uote From A Movie: "Nobody puts Baby in a corner."
Johnny Castle(Patrick Swayze) Dirty Dancing 198
7


R
ight or Left Handed: Right!


S
iblings: 4~Jose Ernesto, Hector Angel, Dyna Lorena, and Marcos Leonardo.


T
ime You Wake Up: 2:00PM!!
Lately iHave been going to bed around 6, 7, 8 AM
it is 5:50am almost time to night night☺


U
nderwear: with BRIGHT COLORS!!!


V

egetable you dislike: Beans J/K come on I am Mexican!
Nopales Yuck!

W
ays You Run Late: <-- don't get it??? =( someone explain please!


X
-Rays You've Had: NONE


Y

ummy food you make:
MOLE POBLANO
Z
oo Favorite: