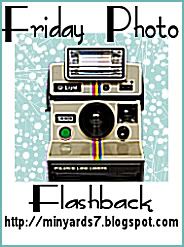 Alicia
is hosting Friday Photo Flashback again. This is your chance to give a shoutout to the past. To showcase some of your favorite photos, or most embarrassing ones, or whatever! So join up with us today!
This picture was taken 56 years ago,
I said WOW!
My mother said "you look like me"
It was 1953, I love this picture
(click on the images to view it at full size)