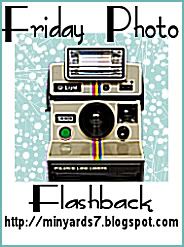 Alicia
is hosting Friday Photo Flashback again. This is your chance to give a shoutout to the past. To showcase some of your favorite photos, or most embarrassing ones, or whatever! So join up with us today!
I hate that Haircut!
I was about maybe 9 yrs old.
This picture was taking in South Padre Island, Texas
I love fishing ~ my whole family loves fishing!!!
I remember swimming in the cold weather
and when I say cold I mean freezing cold.
My Mami brings me old pictures every week!
She's coming over tomorrow and I can't wait to
see all the old pictures she is bringing!!!