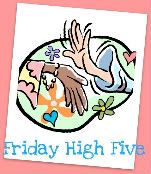 My 5 weirdest dreams...



I dream that....



1. I was pregnant with ducks, and I was no duck.
2. I was swimming in a bowl of cereal and my dog was going to eat me.
3. I was in heaven dancing with SpongeBob.
4. I had 10 arms and no legs.

5. I won a golden toilet seat with diamonds.


WEIRD HUH???